About this real ale
Doom Bar is an exceptional amber ale!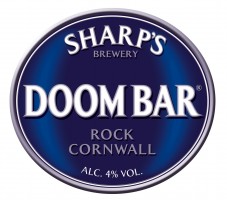 Doom Bar Bitter is named after an infamous sandbank at the mouth of the Camel Estuary in North Cornwall
Tasting Notes
The aroma of Doom Bar combines an accomplished balance of spicy resinous hop, inviting sweet malt and delicate roasted notes. The mouth feel is a perfectly balanced and complex blend of succulent dried fruit, lightly roasted malty notes and a subtle yet assertive bitterness. The bitterness remains into the finish with dry fruity notes which implore the drinker to go back for more.
More Information