About this real ale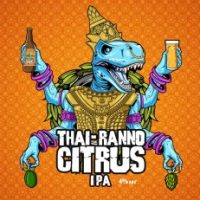 ThaiRannoCitrus is not just a beer it's a way of life. Once you let this beast into your heart he will never leave!
Tasting Notes
This taste experience is like no other. A place where evolution & ancient wisdom collide. The sweet aromatics of the East blended perfectly with the bold citrus hops of the West. Nothing can prepare you for such delicious divinity.

ThaiRannoCitrus is a uniquely flavoured Pale Ale is sure to surprise with its harmonious combination of aromatic Kaffir Lime delicately infused with American hops. Distinct Lime and peach flavours & aromas are balanced with hoppy bitterness. Delicious on its own or the perfect accompaniment to rich/spicy foods.
More Information